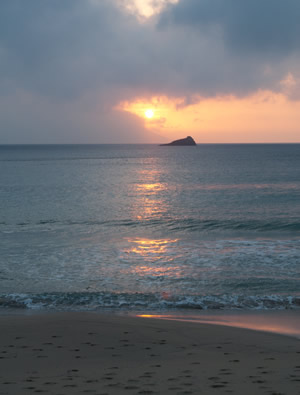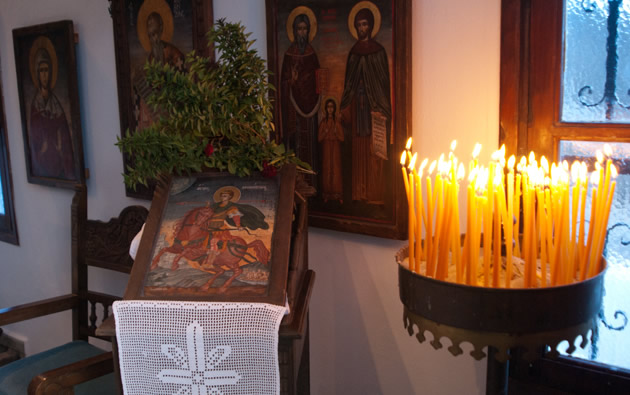 Newsletter Subscription
Search our site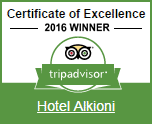 English
Greek

Italian
Alkioni Hotel Karpathos
Finiki, Karpathos island, Greece
Tel.: +30 22450 61070, +30 22450 61266
Mob.: +30 6978 870705
Fax: +30 2245061070
E-mail:
GNTO R.T.O. 1469K033A0343500
Sightseeing
In the square of Finiki you can see the monument of "Immacolata" and the freedom fighters of this border island. Immacolata was a small vessel, 8 metres long, with a crew of 7 heroic men who sailed from Finiki to Alexandria of Egypt in 1945, in order to take the joyful news of freedom to the banished Greek government there.
That was when the German occupation troops left the island and the residents arrested the Italian guard and declared liberation of the island on October 5th. The mission was achieved and the island was liberated for the first time after 5 centuries of foreign rule.
In Arkassa, whose name comes from Arkessia, one of the 4 big ancient cities of Karpathos, you can visit and admire the oldest standing church, dedicated to Saint Sofia. Nearby, at the feet of Palaiokastro mountain, you can see the ruins of Saint Anastasia, a big church which is dated at the early years of Christianity. There are lots of archaeological discoveries, mosaic floors, chapiters and inscriptions.
In the citadel of Palaiokastro, the visitor can find the most characteristic and maintained walls in Karpathos. They resemble cyclopean walls because they are built with enormous blocks of stone (thickness 2 meters, height 4 meters). In the village centre there is a traditional Karpathian house which serves, also, as an archaeological museum with many and appreciable exhibits.
At the beginning and at length of the central river, which separates the village in two neighbourhoods, you can see the watermills, where the villagers in the old days used to mill their agricultural products, when the water was there flowing in abundance.
For the lovers of walking, a path that offers beautiful scenery begins from Arkassa, passes through the settlement of "Kato Gyroi" and it reaches to Menetes village. Finally, the sandy beaches of Saint Nicholas, "Ai Thoros" as well as a number of smaller ones will be unforgettable to the swimmers.